Regular price
$102.43 USD
Regular price
$0.00 USD
Sale price
$102.43 USD
Unit price
per
Sale
Sold out
Are you looking for a natural way to alleviate stress and enhance your overall well-being? Say hello to the PHATOIL Essential Oil Gift Set! This set comes with 100% pure organic essential oils that can be used for aromatherapy, humidifiers, air fresheners, and even massages. Each essential oil has its own unique benefits, from soothing sore throats to improving sleep quality. The set includes 12 assorted essential oils packaged in amber brown bottles, maintaining the oils' freshness. Plus, it comes with a dropper and a sturdy gift box, making it an ideal present for family and friends.

If you're hesitant about using essentials oils on a humidifier, rest assured that these oils are specifically designed to complement humidifiers, providing you with maximum benefits. Inhaling essential oils can purify your air and kill germs while reducing anxiety and uplifting your mood.

The PHATOIL Essential Oil Gift Set allows you to explore alternative methods to triggering your senses and keeping your mind and body healthy. Each essential oil can be used in a variety of ways, such as diluting it with carrier oil for a massage or adding a few drops to a foot bath to refresh those tired legs. Before using, kindly refer to the instruction well. Indulge in a world of relaxing scents with our aromatic gift set. Transform your atmosphere today!
About PHATOIL Essential Oils :

Benefits of humidifier essential oils:
1.Clears the air of dust and bacterial
2.Opens the airways
3.Affects mood
4.Absorbed easily by the body

Package includes:
1 x Bottle 100ML PHATOIL Essential Oil
1x Dropper
1x Strong PHATOIL Box
AROMA DESCRIPTIO:Fresh,clean,sharp,citrus,lemon peel.

BLENDS WITH: Lavender,Rose,Sandalwood,Benzoin, Eucalyptus,Geranium,Fennel,Neroli and Elemi

SIGNIFICANCE: CLARITY OF MIND , PURIFICATION AND DETOXIFICATION, FEELING OF BEING CLOSER TO NATURE, FRESHNESS, PROTECTION(MULADHARA CHAKRA)

BENEFITS: Relieve Pain, Reduce Anxiety , Soothe Sore Throat, Relieve Athlete's Foot, Improve Concentration, Promote Wound Healing
LAVENDER: Improve Sleeping, Repellent, Sterilization, Purify Air.

PEPPERMINT: Refreshing, Treat Sunburn Skin, Repellent, Purify Air

LEMON: Repellent, Sterilization, Boost Immunity, Soothe Emotions

ROSE: Improve Sleeping, Balances Emotions, Skin Care, Enhance Sexual Desire

SWEET ORANGE: Remove Odor, Boost Immunity, Beauty Hydration, Relieve Stress

GERANIUM: Repellent, Refreshing, Sterilization, Treat Sagging Skin
FRANKINCENSE: Soothe the Nervous, Remove Negative Mood, Relieve Exhaustion, Boost Immunity

TEA TREE :Boost Immunity, Sterilization, Skin Care, Relieve Stress

CHAMOMILE: Improve Sleep, Calming, Analgesic

CINNAMON: Anti-Aging, Relieve fatigue. Boost Immunity, Purify Air, Promote Digestion

LEMONGRASS: Purifying Air, Repellent, Relax, Regulate the Skin

CLARY SAGE: Boost Immunity, Shrink the Pores, Adjustment Sentiment, Improve Sleep
HOW TO USE ESSENTIAL OIL
Massage: For about every 8ml of carrier oil +1-5 drop of this essential oil to the body.

DIY Spray: Add 10 drops essential oil into a bowl of hot water and inhale steam.

Foot Bath: The amount of water +5-8 drops of essential oil to soak feet for 20 minutes.

Humidifier: Proper amount of water +3-6 of essential oil for 60-120 minutes.

Hair Care: Apply the essential oil to the top of
the hair after wash the hair, then cover the hair about 20 minutes.

Shower: About 4-6 drops in the bathtub with the water temperature controlled at about 39°C.
* Do not use essential oils internally.
* Do not apply directly to skin; always dilute with carrier oil.
* Keep out of reach of children.
* Avoid contact with eyes and mucous membranes.
* Do not use citrus oils before exposure to UV light.
* Use only pure essential oils; avoid synthetic fragrances.
* Avoid prolonged exposure without ventilation.
Share
View full details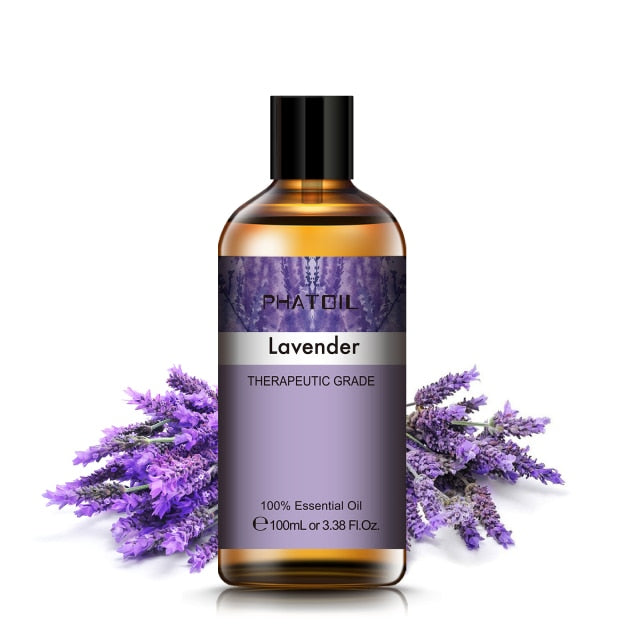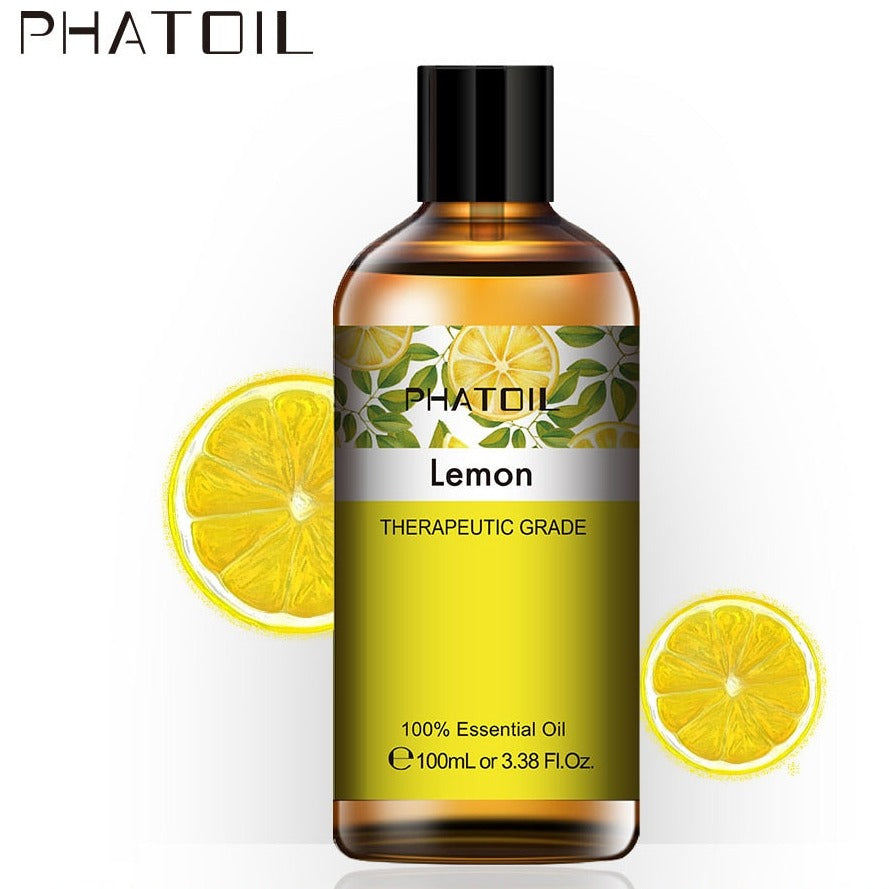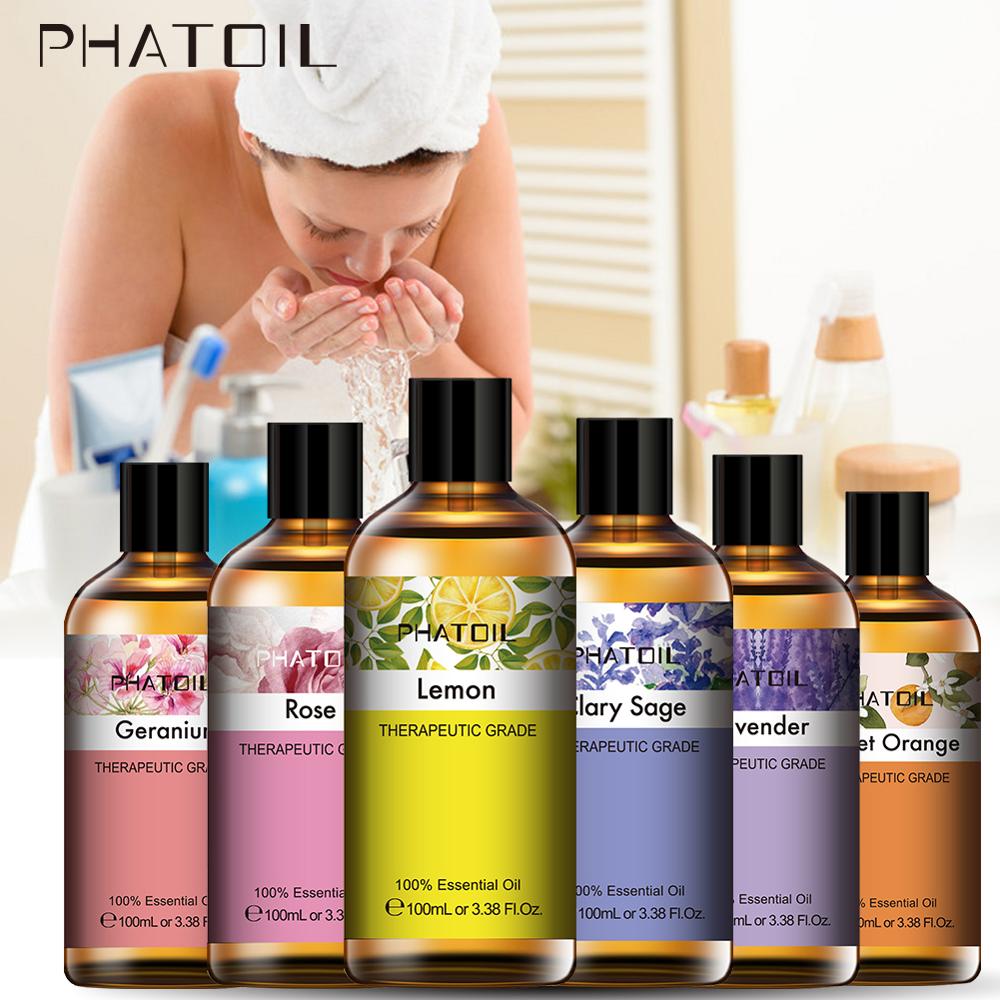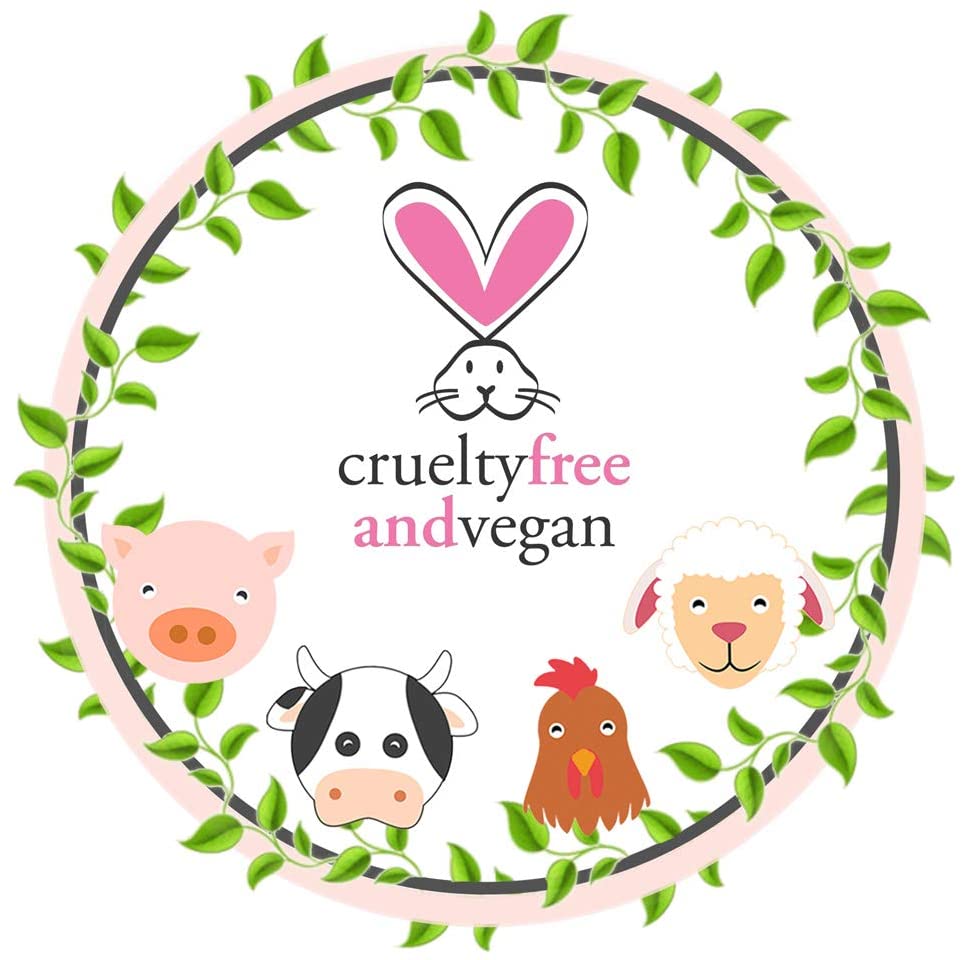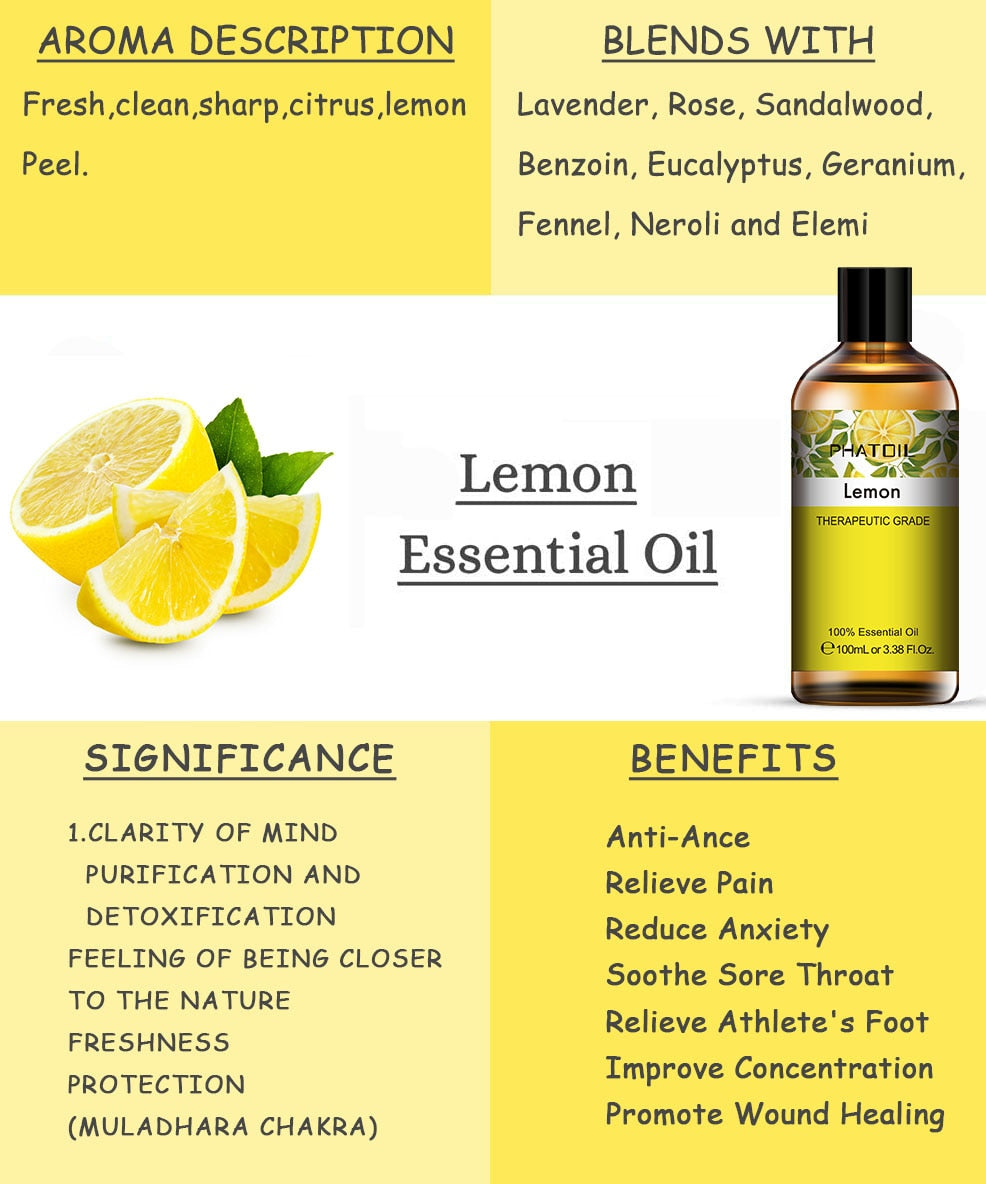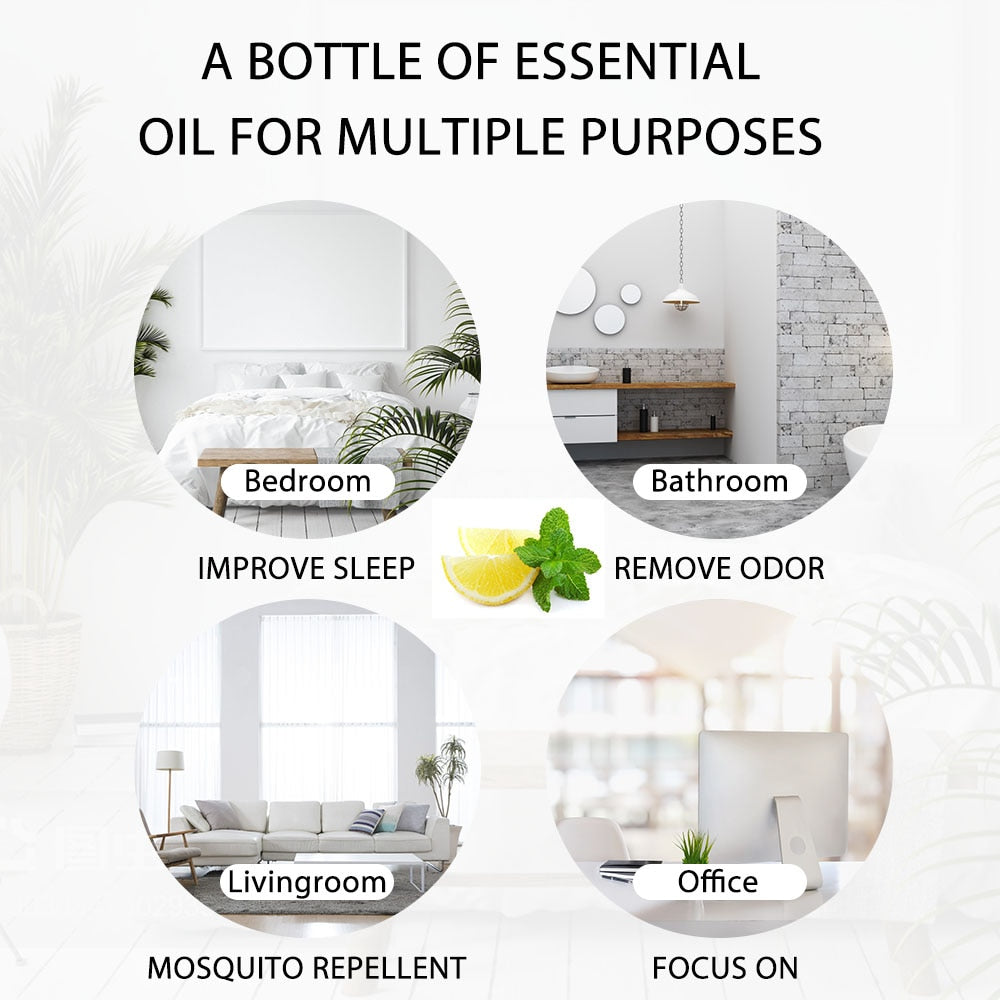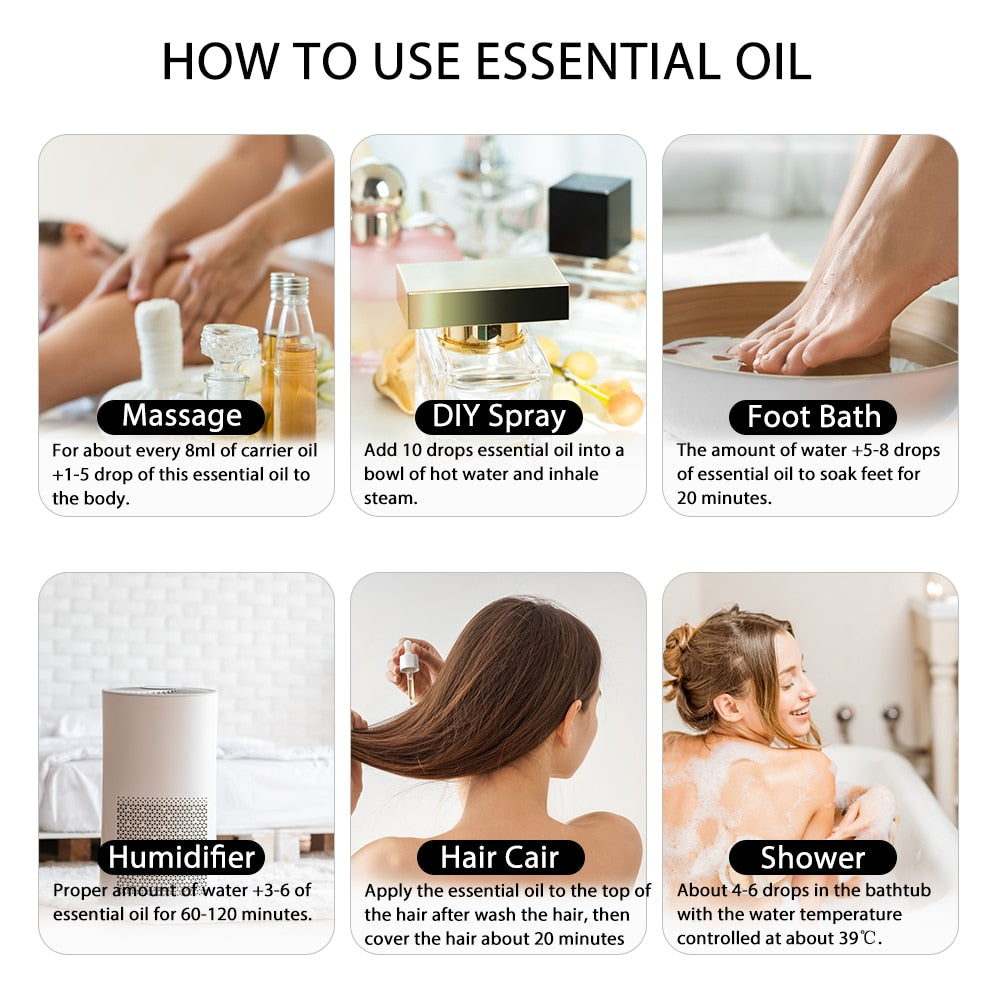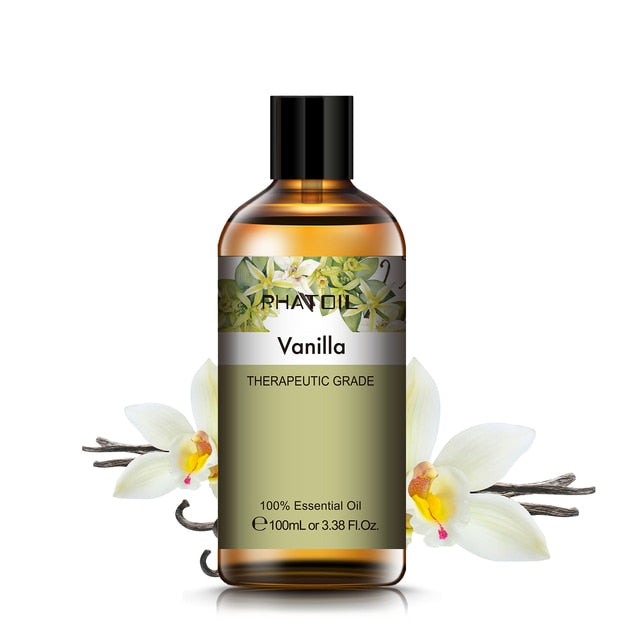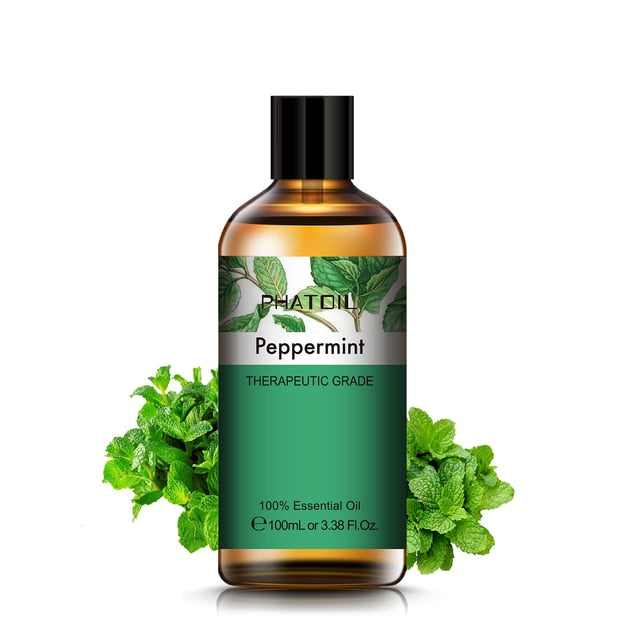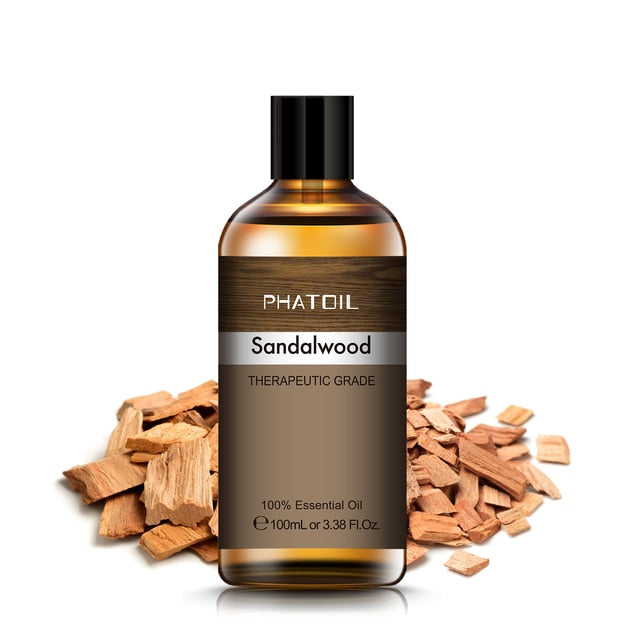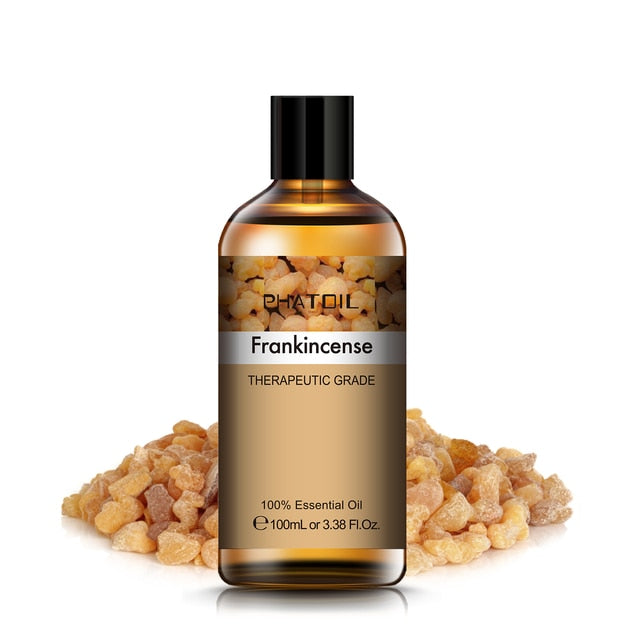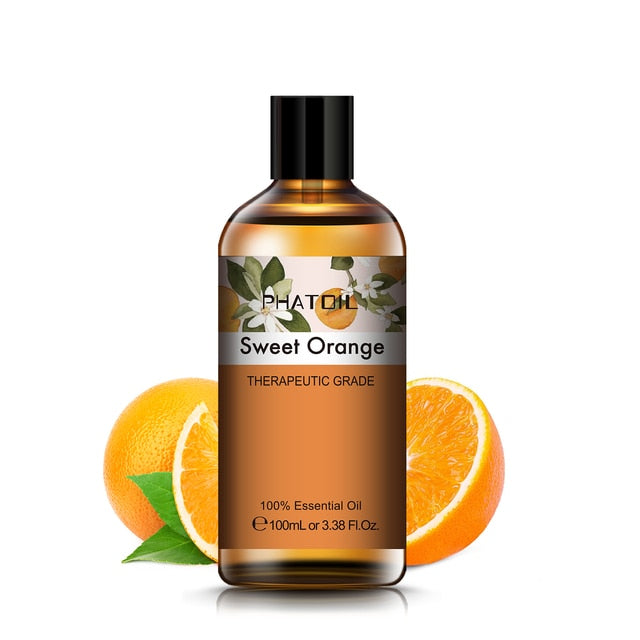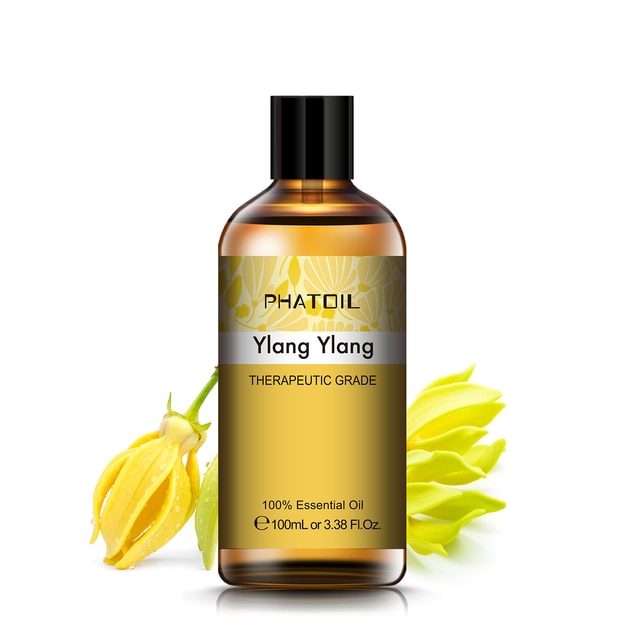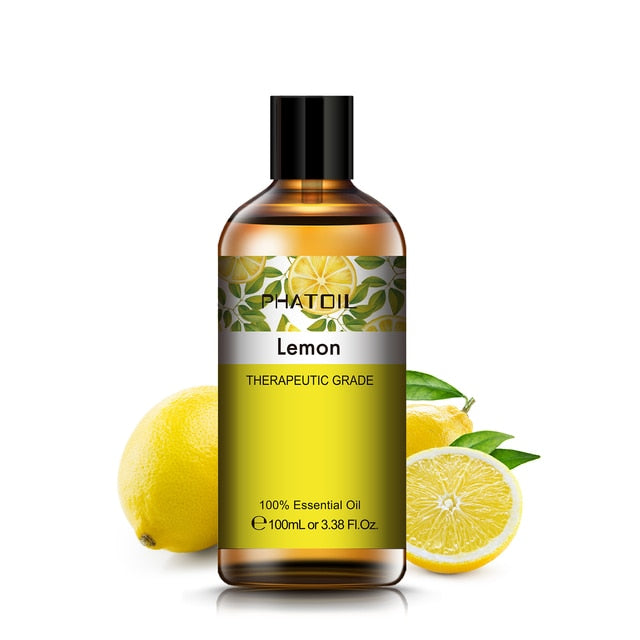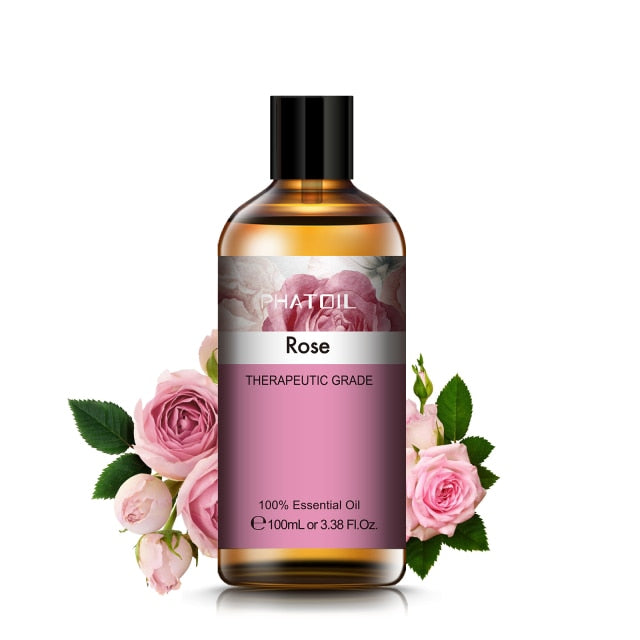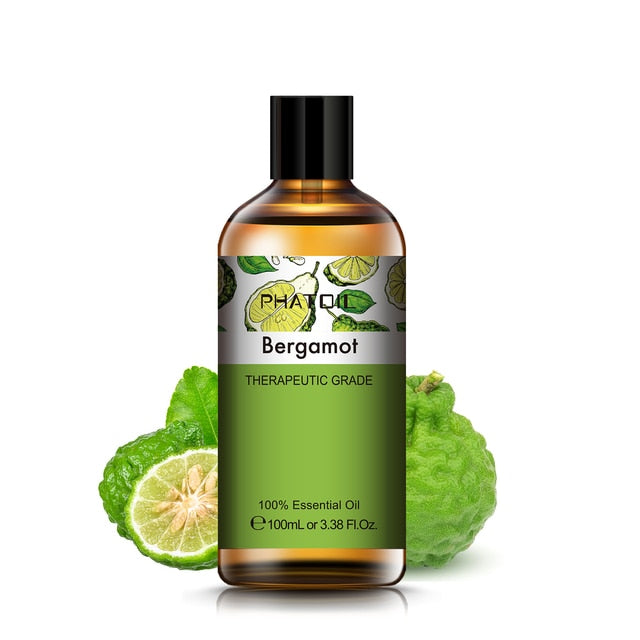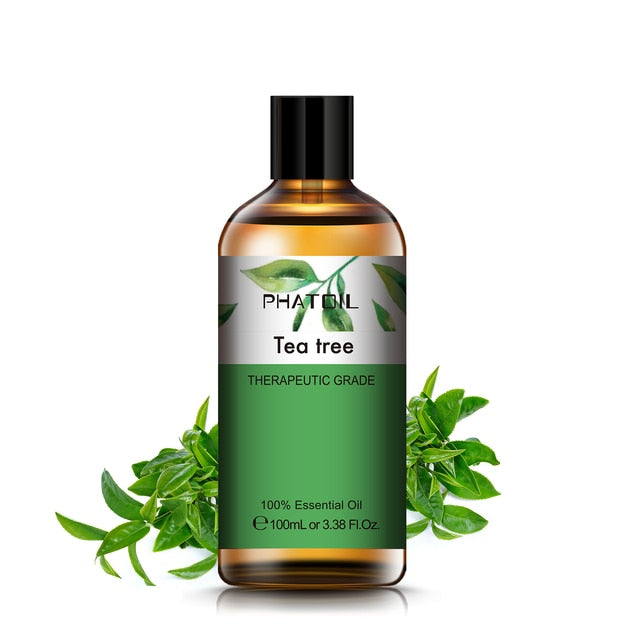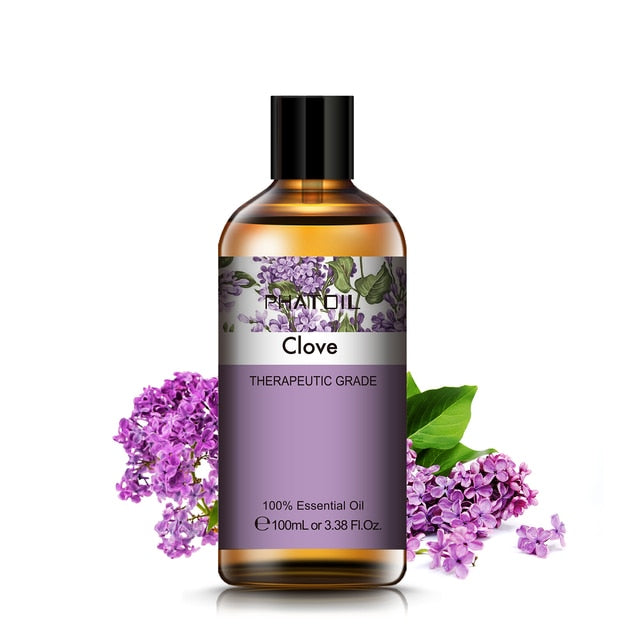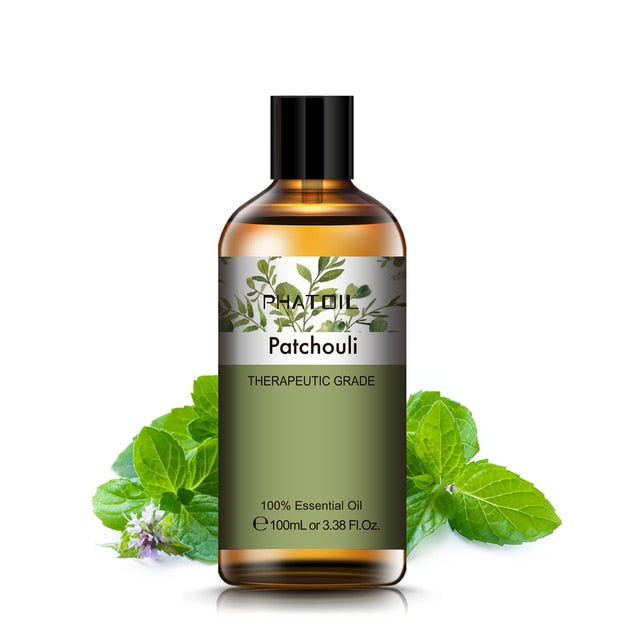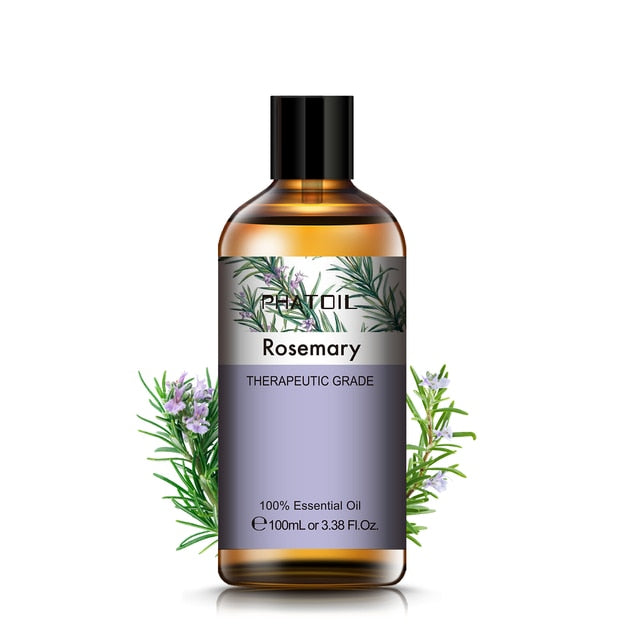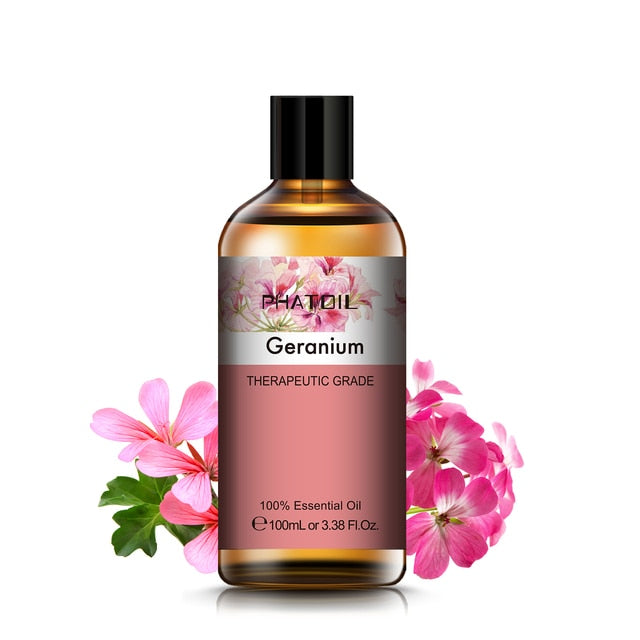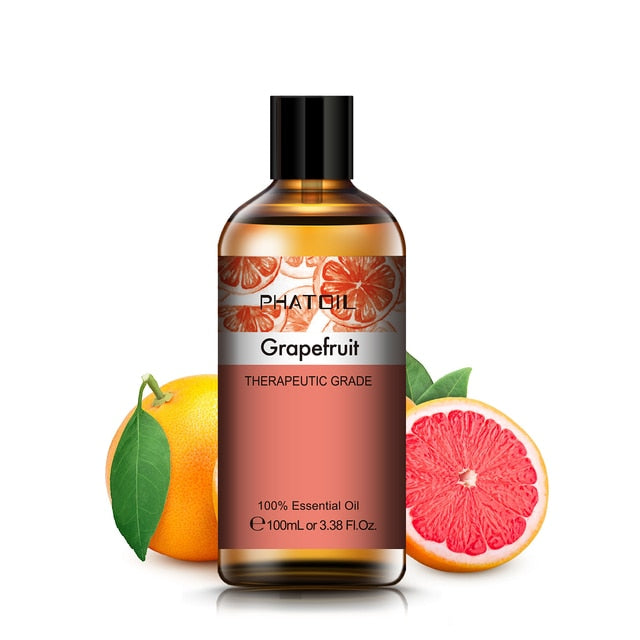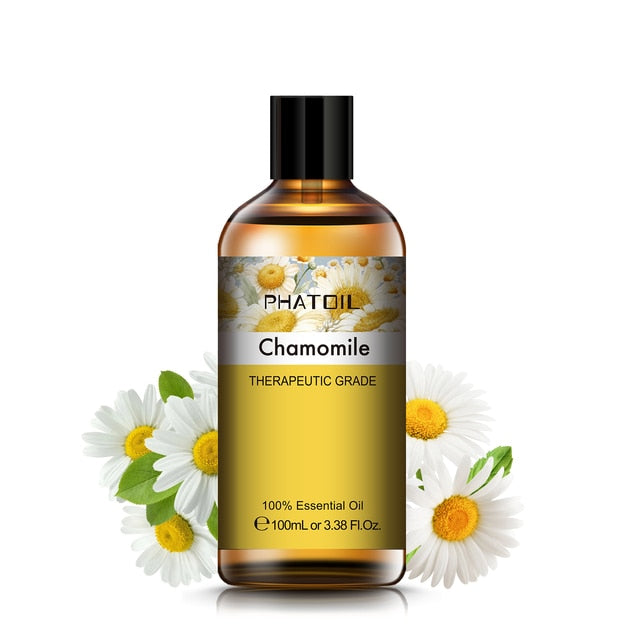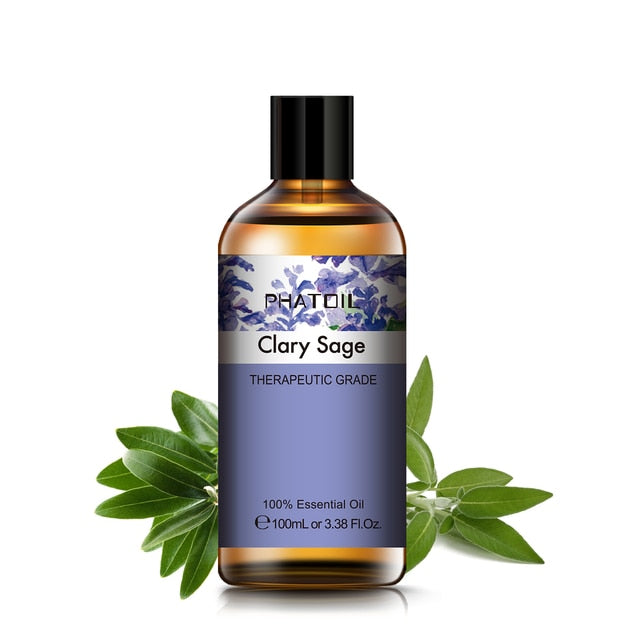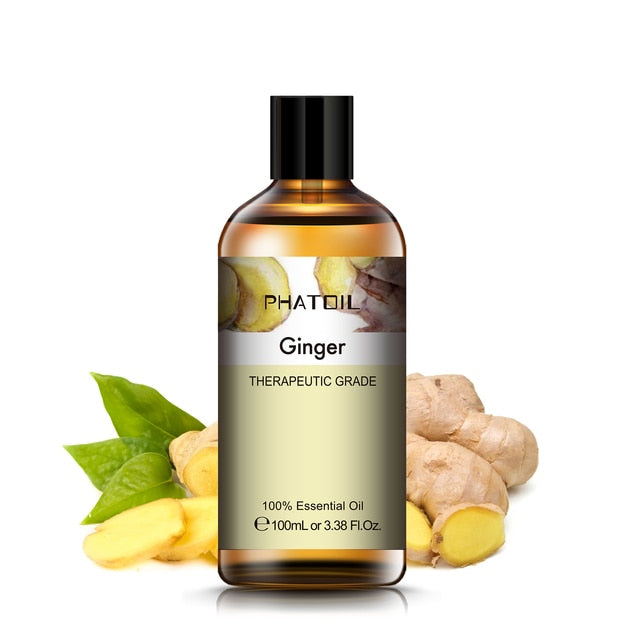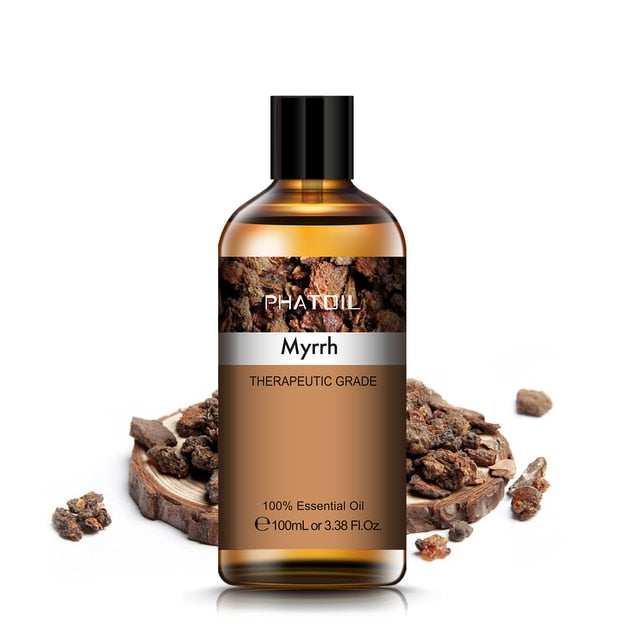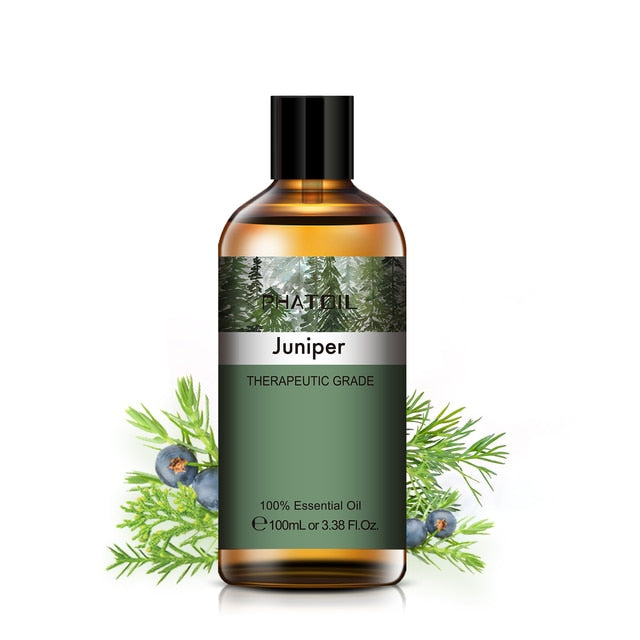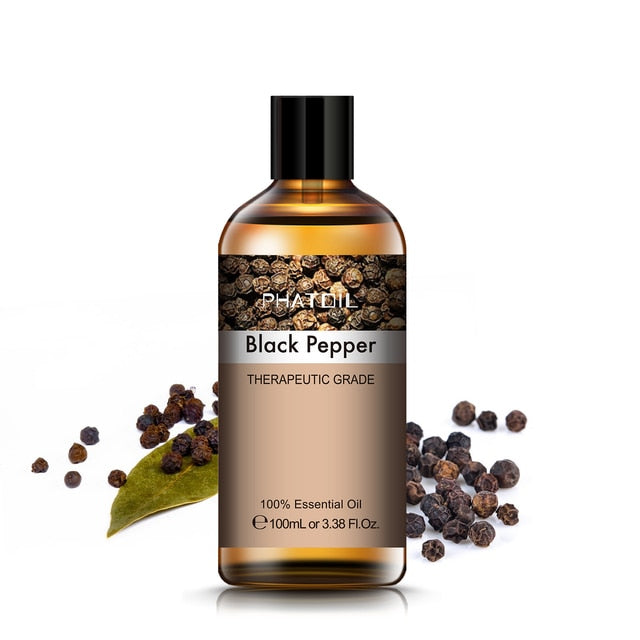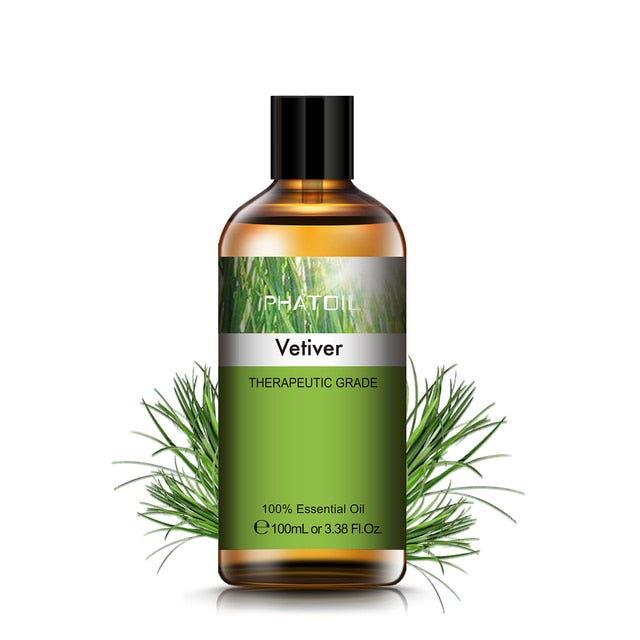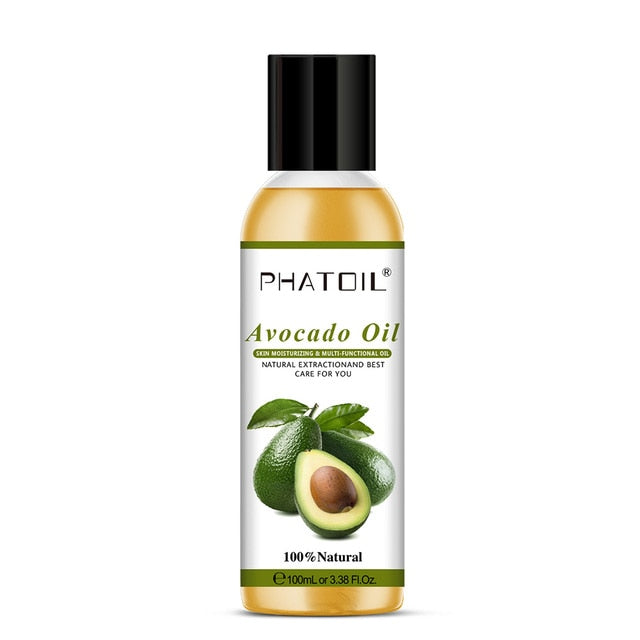 Free Shipping option on many products