Regular price
Sale price
$66.90 USD
Unit price
per
Sale
Sold out
Pixie Cut Wig Short Bob Wigs Straight Human Hair Wigs: comes as 4x4, 13x4, and 13x6x1 Lace Closure Wig T Part Transparent Lace Wig - Custom Lace Wigs
Wig Information:
Hair Material: Best Selected Unprocessed 100% Natural Human Hair,Straight Bob Wig
Density: 150% &180% & 250%(soft)

Hair Color: Natural Color 1B

Wig Length: 8-16 inches

Lace Wig Type: 13X6X1 T Part Lace Wig& 4x4 Lace Closure Wig & 13x4 Lace Front Wig

Lace Color: Medium Brown (22.5 inch)

Wig Parting: 13x6x1 middle parting /13x4 Free Parting or side parting /4x4 Free Parting or Side Parting

Hairline: Pre Plucked

Knots: Double Bleached Knots

Wig Feature: Full and Thick, No Smelling, No Shedding, No Tangle, No Lices. It is easy to style.
Natural Color
CHARACTERISTIC
Our Wig with Baby Hair Around Perimeter
It is Pre Plucked Natural HairLine ,Bleach Knots
Deep and Long Parting Space on the front
Adjustable straps that can adjust the cap to fit your head .
WIG MEASUREMENT
Please check your measurements twice so that you will have a perfect fit. If you don't want a customized wig size, here are standard cap size.
HOW TO MEASURE A WIG
The length of a straight hair wig should be measured by the length from the head spin to the longest hair at the bottom.
The length of wave hair or curly wig needs to be stretched straight to measure the length
WE PROMISE
Refund Policy
We provide "no reason to return", 100% full refund guarantee if the hair keeps original status.
Precondions: please contact us if hair has any problems or you need any help.
SHIPPING
-Free shipping or fast shipping, .
-Order will be posted by the fastest way, usually.
-Normally item will arrive within 3-7 business days after being posted if you choose fast shipping.
5 STEP HAIR CARE
Mind your hair extensions to keep them in the best condition possible. They are valuable accessories to your look and are actually quite easy to maintain. All you need to know is a few basic care instructions as outlined below. These tips can help you keep human hair extensions looking fabulous and lasting longer.
Be Extremely Gentle
When caring for hair extensions, brushing or styling the extensions gently can prevent the hair from falling out. Use a soft-bristled brush, start at the bottom and slowly work your way up. It is best to care for them more than you would your own hair.
Wash With Moisturizing Hair Care Products
Wash your extensions a maximum of 3 times a week with moisturizing hair care products. Because your extensions are not getting natural oils from your scalp to keep your hair in good condition, this will keep the moisture in from shampooing while at the same time not drying them out from over-shampooing
Use a Heat Protectant
Use a heat protectant on hair extensions to reduce the risk of heat damage when you use a heated appliance on your hair.
Deep Condition
Once a week, carefully put your extensions in lukewarm water and apply a bit of conditioner all over. Leave for around 20 minutes then rinse and let dry naturally - using a blow dryer will damage them if used too much. If necessary, put the dryer on a cool setting (almost as if it was wind) .
Keep Ends Trimmed
As careful as you are, your human - hair extensions will most likely get split ends. To avoid letting the damage move up the hair shaft, trim the ends every 6 - 10 weeks. You can do it yourself using salon scissors, or go to a hairstylist.
Q1: Can they be straightened, curled?
A: Treat the hair as it is your own hair. Use a flat iron/straightener, but as with your own hair, never use hot tools too often.
Q2: Can I dye or bleach the hair?
A: Yes. The hair can be colored. As a general rule it is easier to darken the hair than to lighter the hair. We highly recommend having your hairdresser dye the extensions, coloring them yourself always poses a high risk of not coming out the shade you want. If you can not get to a salon, use a good quality hair dye and test a small sample first please.
Q3: Can I wash the hair?
A: You can wash them as you would your own. Shampoo and conditioner. Because the hair is not attached to your scalp, it is not getting the oils it should be. We also recommend using a hair treatment on them every few weeks.
Q4: Can I blow-dry the hair?
A: The extensions can be blow-dried on low setting, but it is not recommended to do it too often. It is best to let your hair extensions dry naturally after washing them.
Q5: Why are my hair getting tangled?
A: Your hair can tangle due to dryness, oil, dirt build-up and not combing (wide tooth comb) out your hair daily. Make sure to wash and condition your hair at least once a week, comb the hair daily and use hydrating drops.
Q6: How long does it last?
A: This hair can last for a very long time depending on how you maintain it. We could not promise a specific guarantee, it depends on the way you use it.
If you use it in an appropriate way, it can last for a long time, otherwise it will be damaged in a short time.
Share
View full details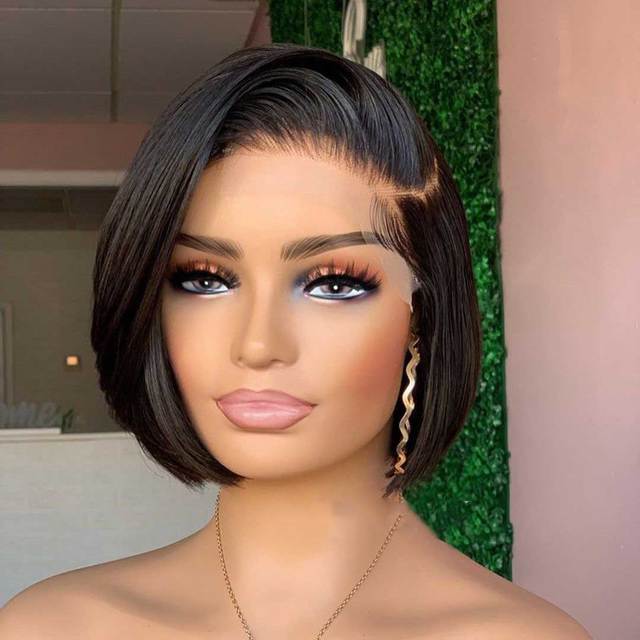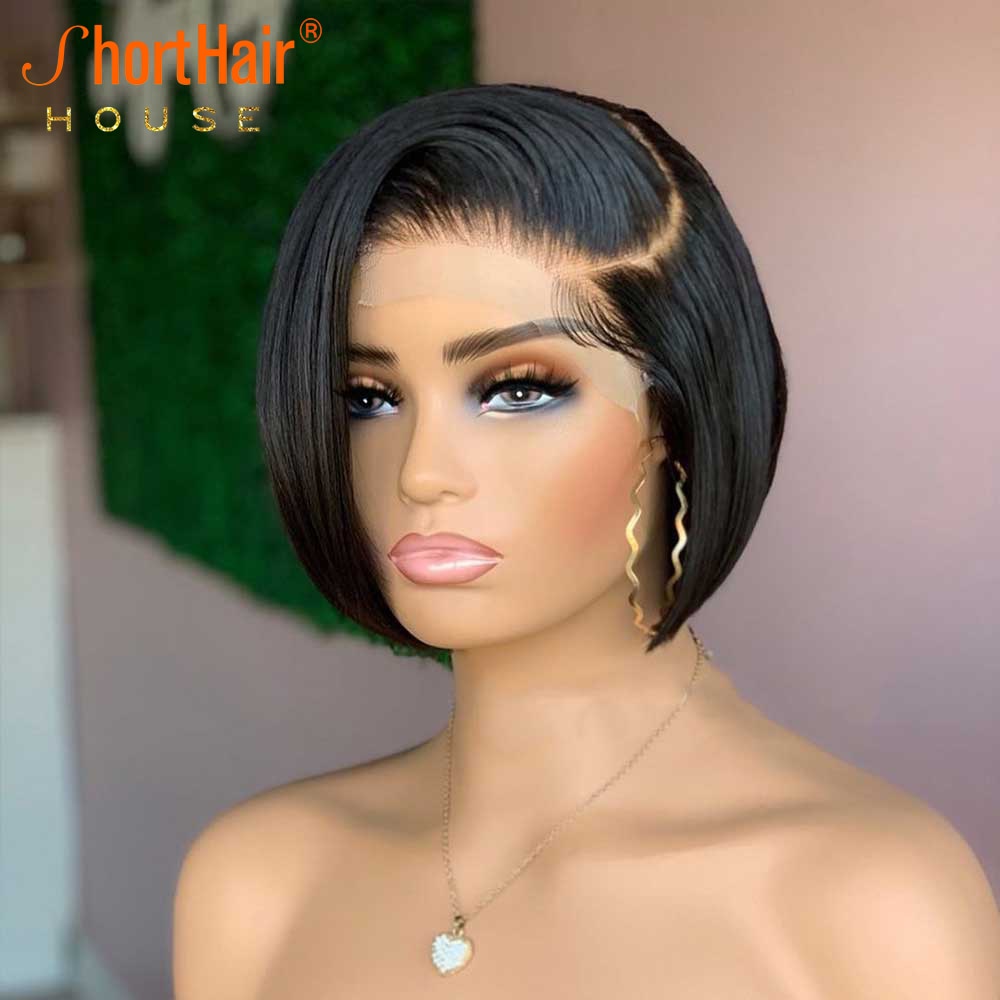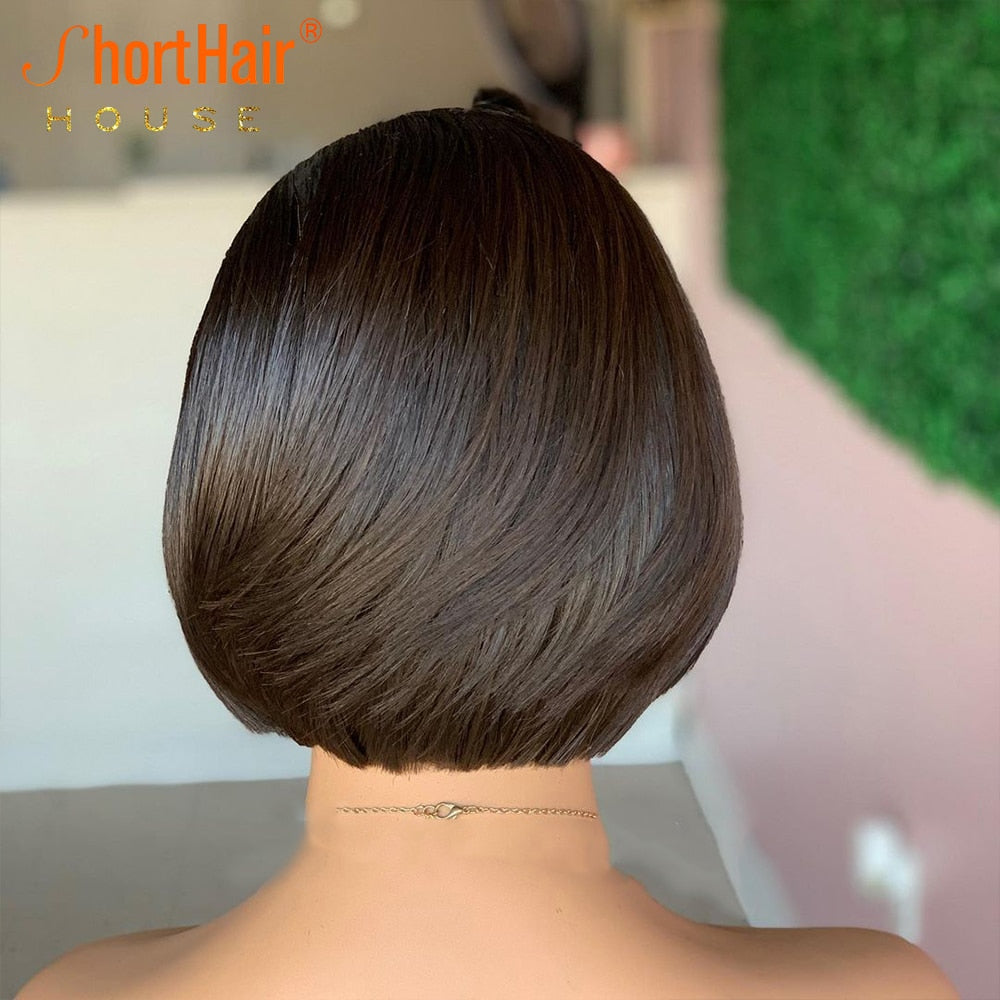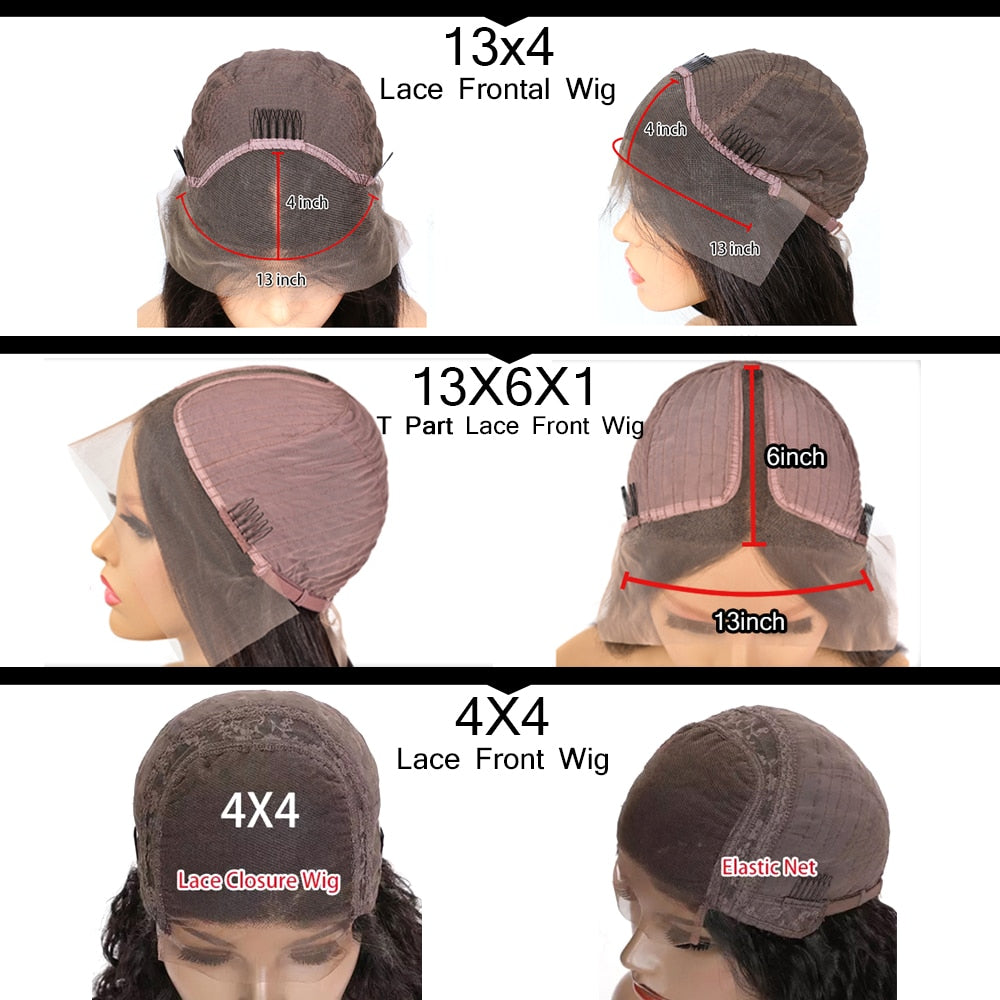 Free Shipping option on many products