Regular price
$5,383.00 USD
Regular price
Sale price
$5,383.00 USD
Unit price
per
Sale
Sold out
 Venalisa 5ml New UV Metallic Gel Silver Gold Mirror Effect GDCOCO Reinforce Keep Nail C Arc UV Construction Gel 5D Modelling Gel
Glam up your nails with Venalisa 5ml New UV Metallic Gel Silver Gold Mirror Effect GDCOCO Reinforce Keep Nail C Arc UV Construction Gel 5D Modelling Gel. This gel will deliver an amazing metallic mirror effect that can be used to create beautiful 5D nail art. Get beautiful, long-lasting nails with strong reinforcement that you won't be able to resist showing off!
Venalisa Metal Painting Gel Gold Silver Mirror Nail Gel Polish
GDCOCO 15ML Functional Gel
Base Coat , Reinforce gel and extention gel -- Keep Nail C Arc , Build the apex and structure . After use , the nail surface is smooth and plump .
GDCOCO 15ml/jar thick base coat , reinforce gel ,hard top coat and matt top coat
Thick base coat :
1. Super adhesion, long-lasting
2. Slightly thick, can be used for real nail thicking
3. With certain repairability

Reinforce gel:
1.Slightly thick,increase nail hardness, repair soft& thin nails
2.Moderate hardness, good adhesion with color gel
3.Good transparency

Hard top coat :
1.Sturdy, scratch-resiistant and wear-resistant
2.Semi-hard tempered top with smooth feeling
3.Protectiong color gloss and increasing brightness
4. Can draw some sample ripples and other designs

Matt top coat :
1. Matte effect
2. Scratch-resiistant
3. Firm and durable, non-reflextive
4. No yellowing
5. Rubber matte texture
GDCOCO 15ml/jar Milky White Thick Extension Gel
1. Painless and fast dry
2. Good flexibility
3. High hardness, easy to shape nails
4. Suitable for extend original nails
5. Suitable for experienced manicurist use
GDCOCO 15ml/jar Mixing Gel
1. Good transparency, no yellowing
2. Mixed with color gel and glitter powder
3. It can't be used as bonder or base coat
4. Can make blooming effect
GDCOCO 15ml/jar PVC stereo carve gel
1. Soft gelatinous, non-sticky
2.Strong plasticity can be kneaded in various shapes
3.Can be used with any color gel to DIY variety effects
GDCOCO 15ml/jar diamond sticky gel
1. High-viscosity, non-flowing
2. Easy to operate
3. Can firmly stick slightly larger jewelry
4. No yellowing, good permeability
5. Painless and fast dry
6. Easy to work with magic mirror powder
GDCOCO 15ml/jar black and white color painting gel
1. Can be used as stamp gel
2. High color saturation
3. Make micro three-dimensional patterns
4. Super painting effect
Share
View full details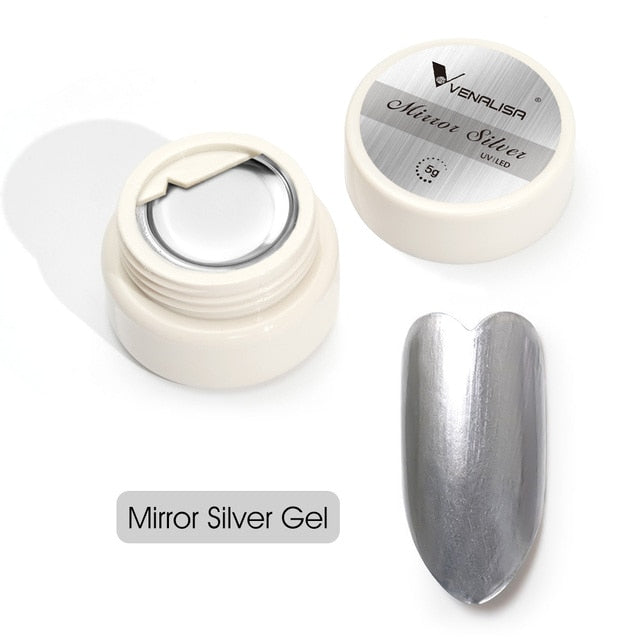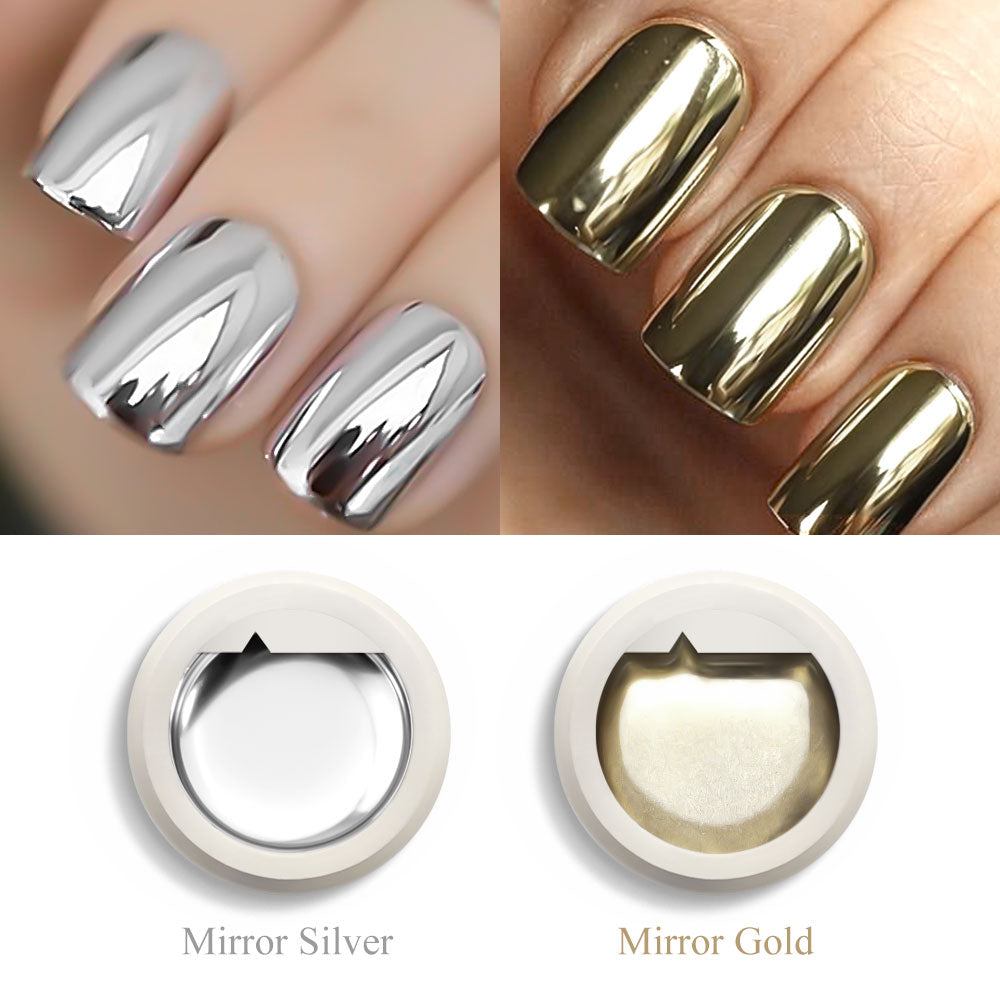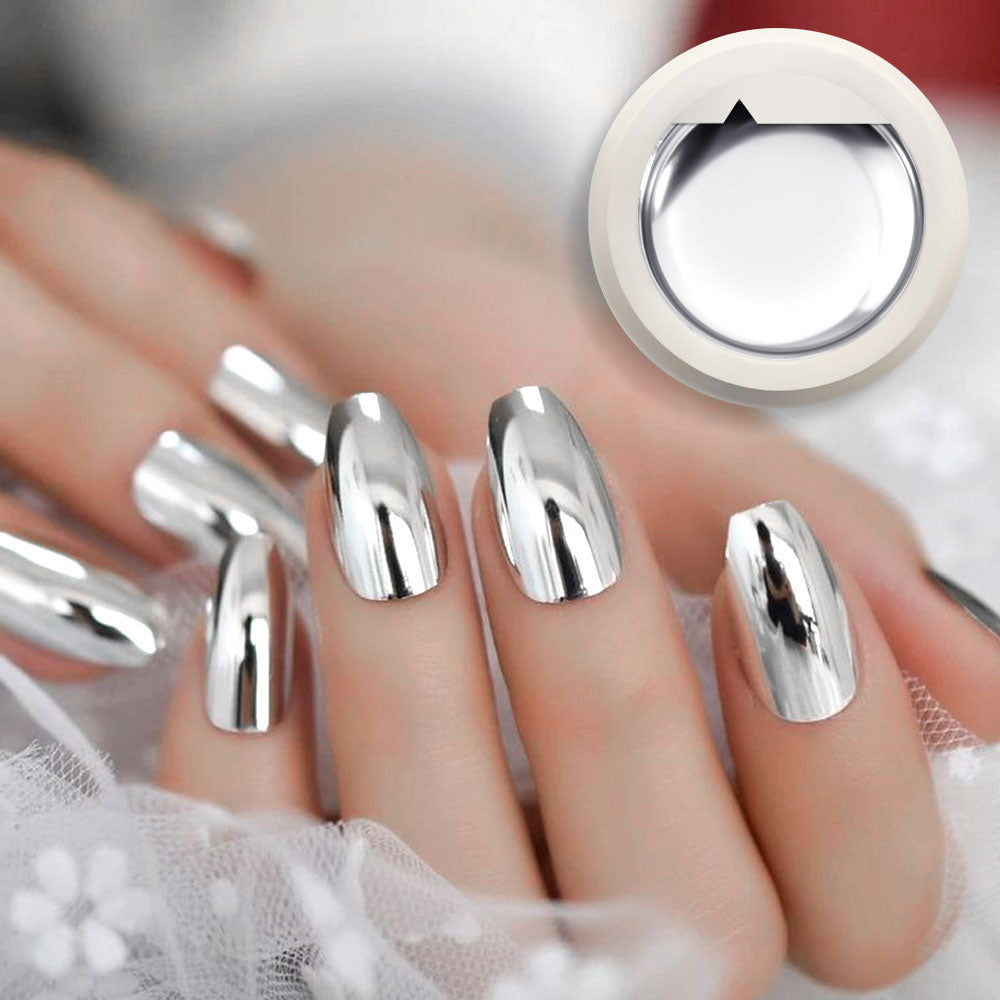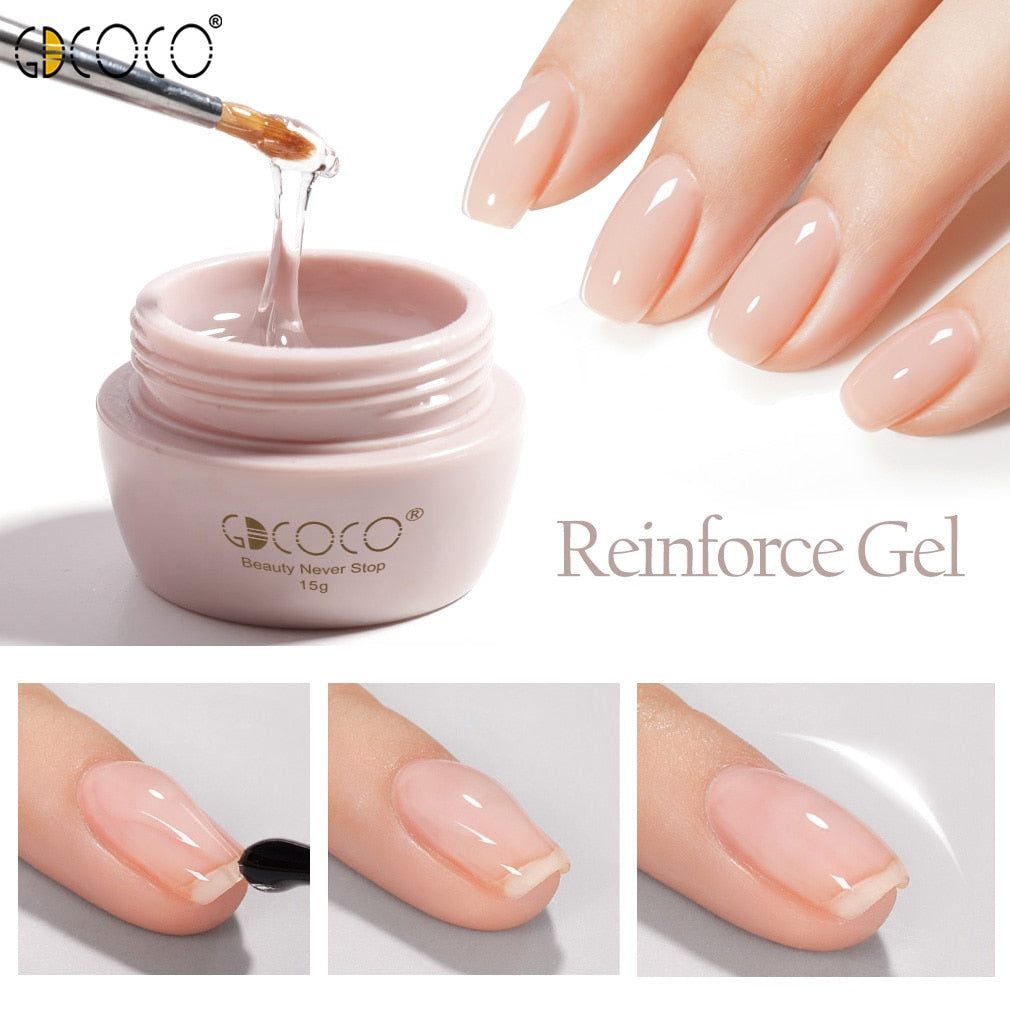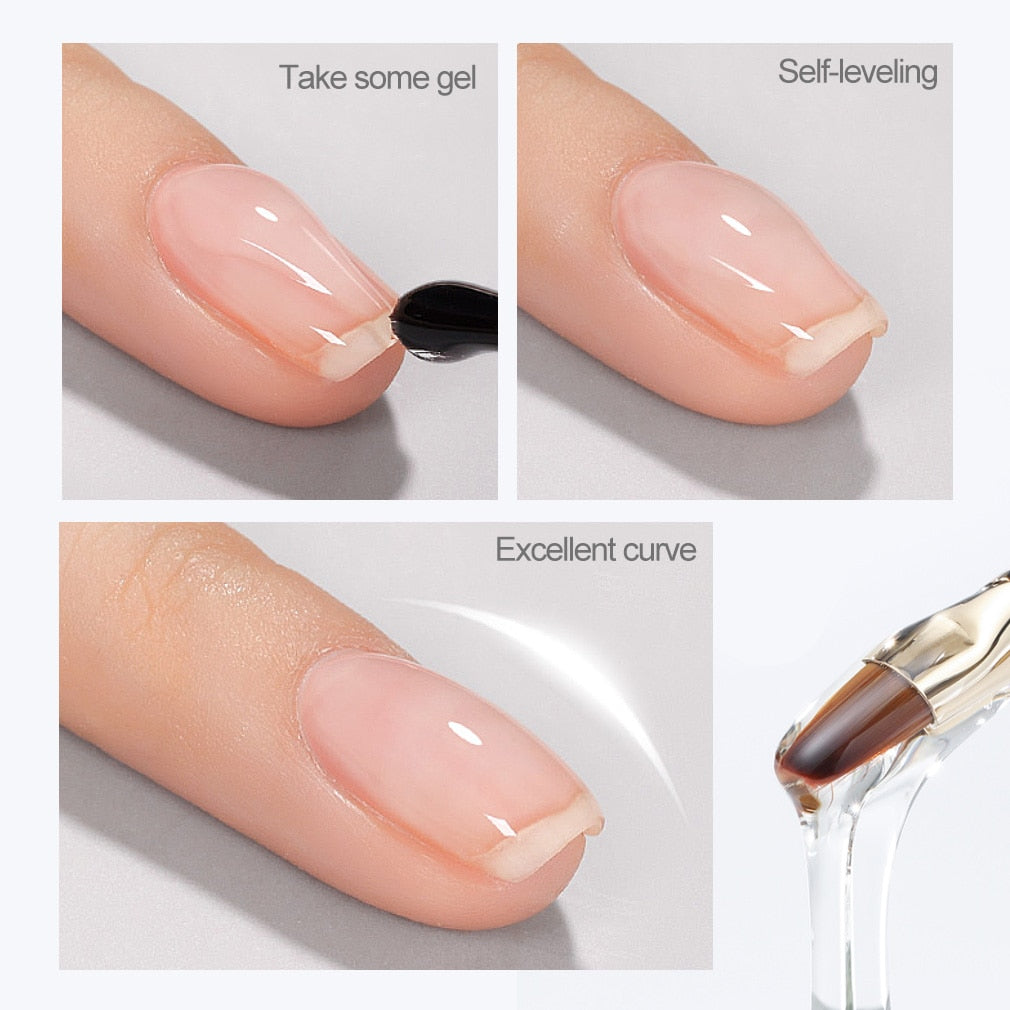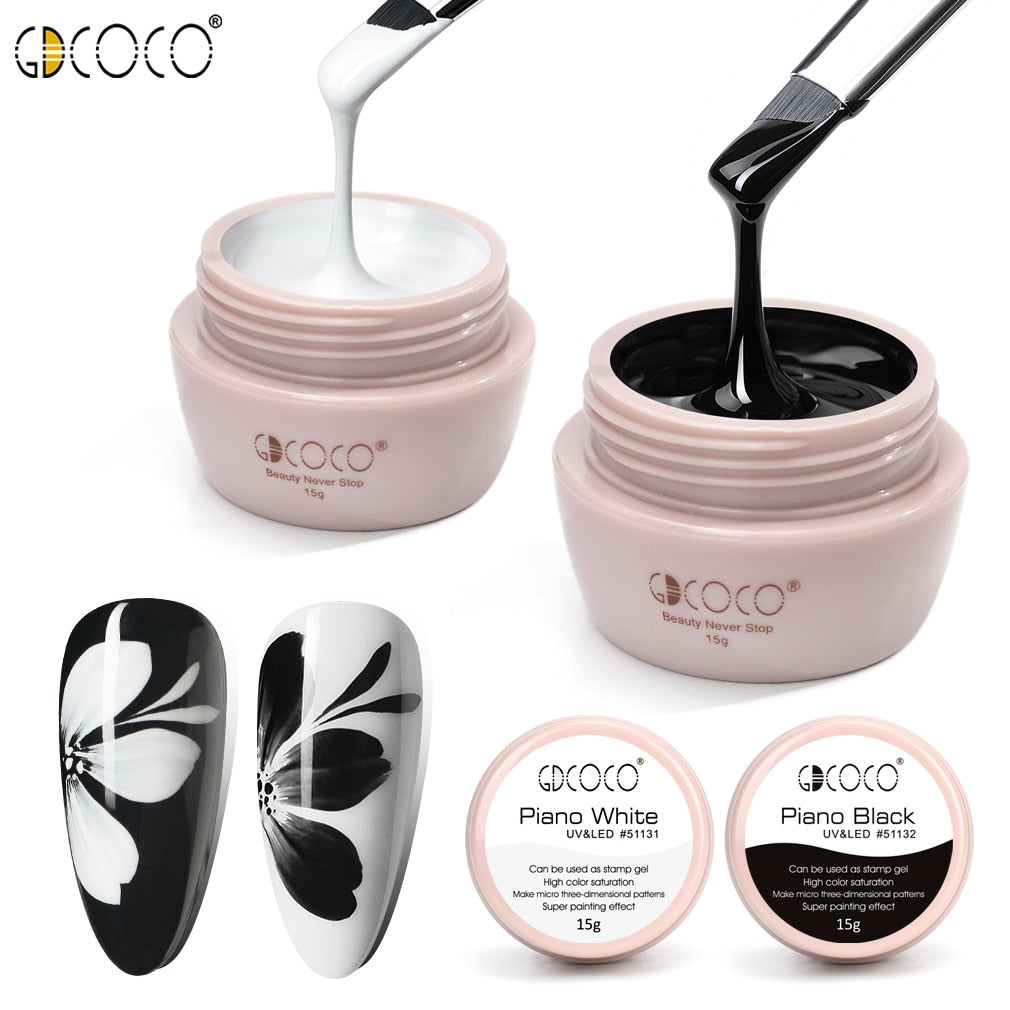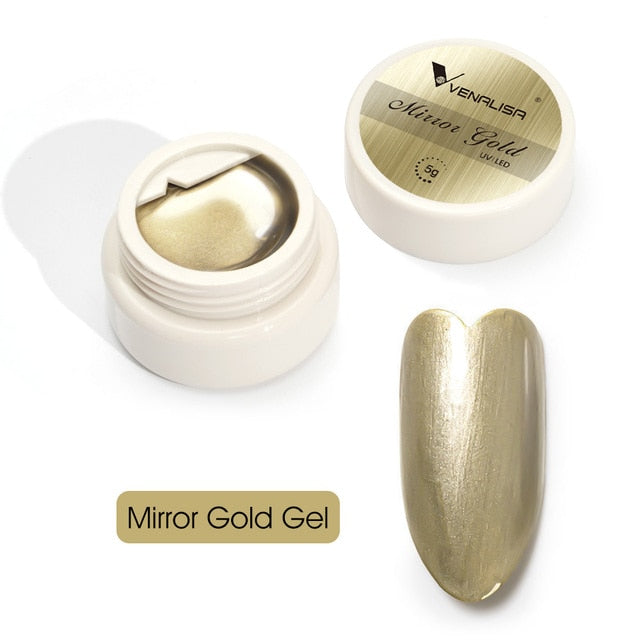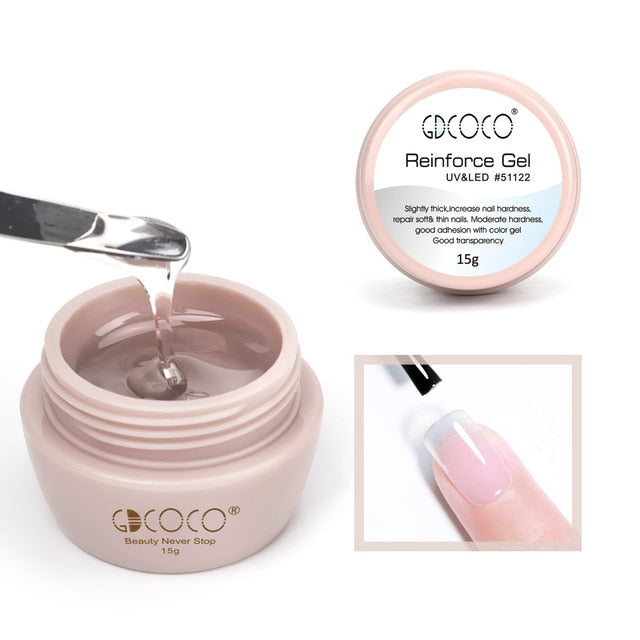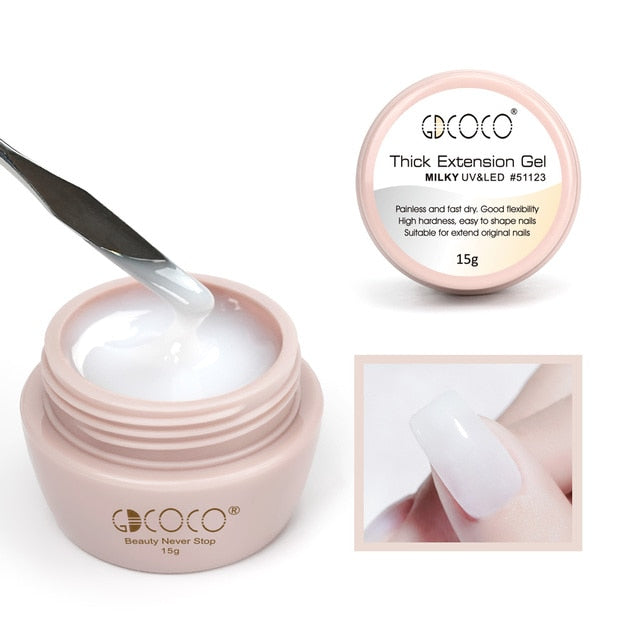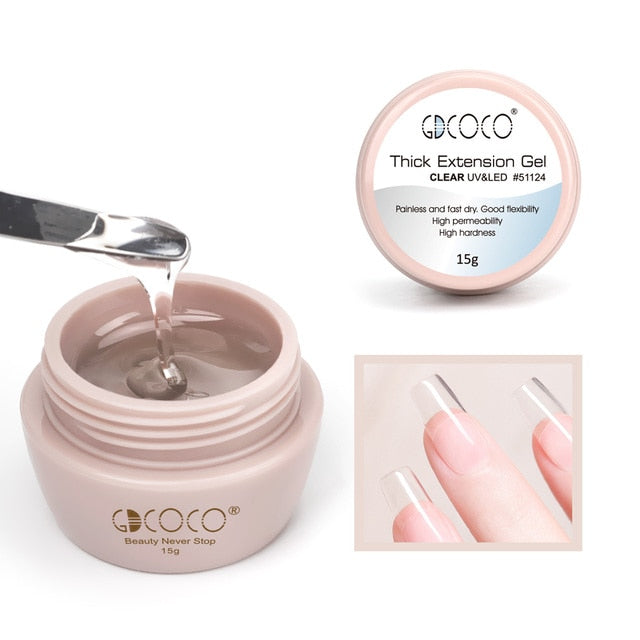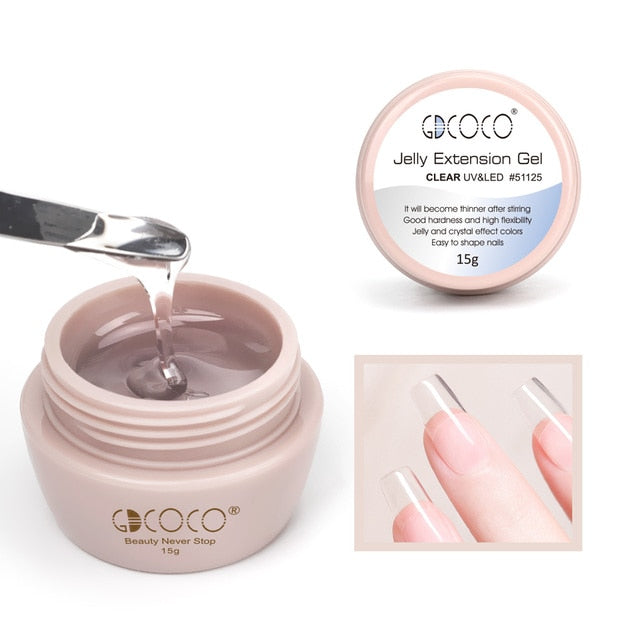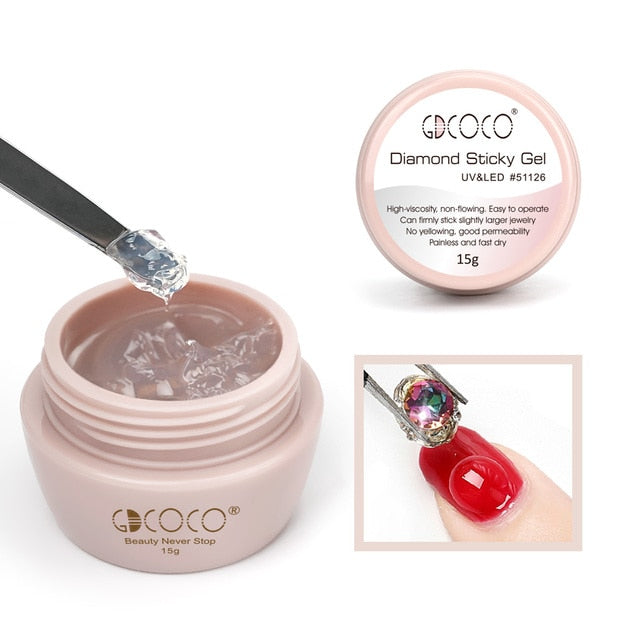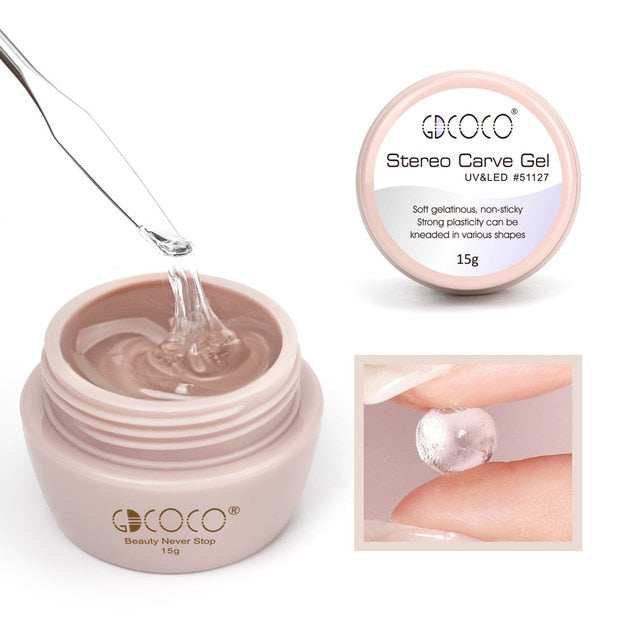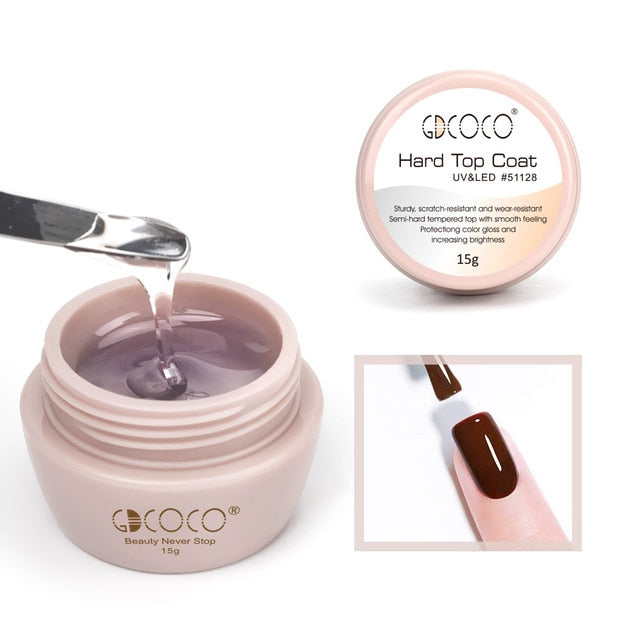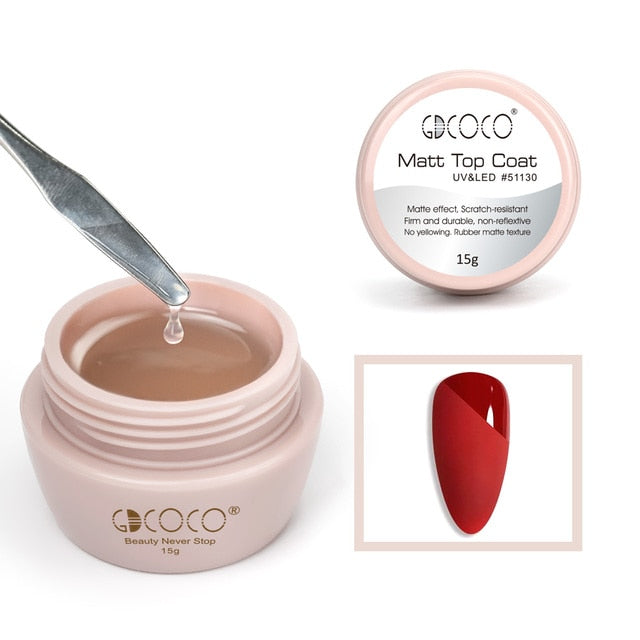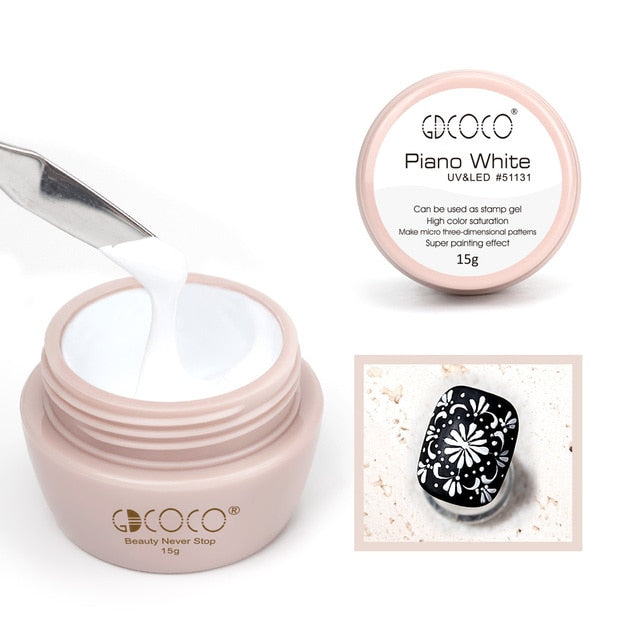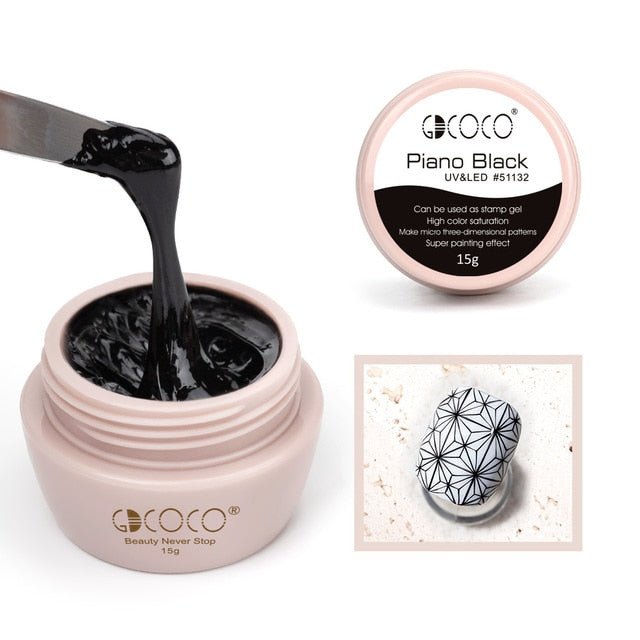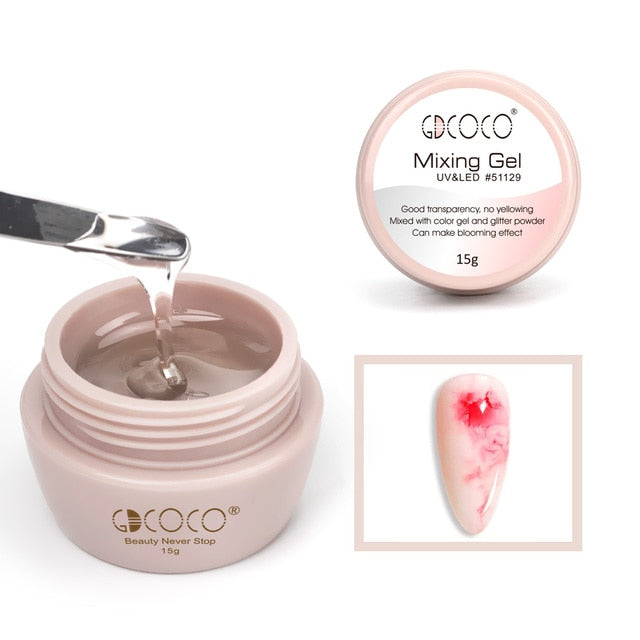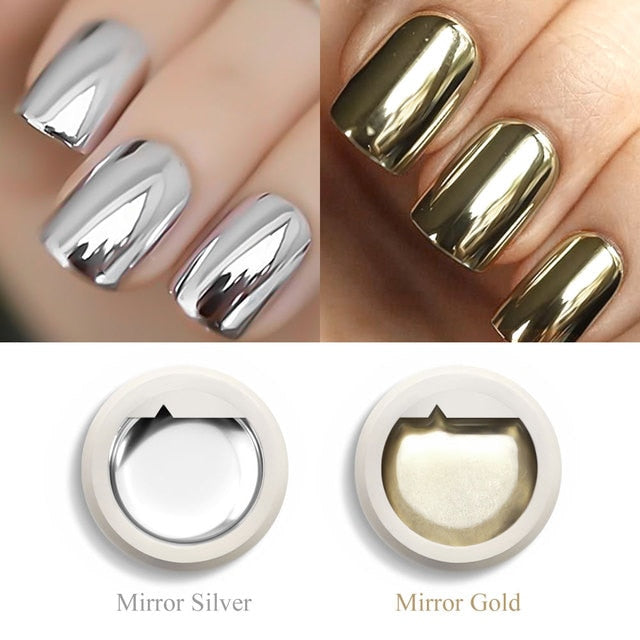 Free Shipping option on many products